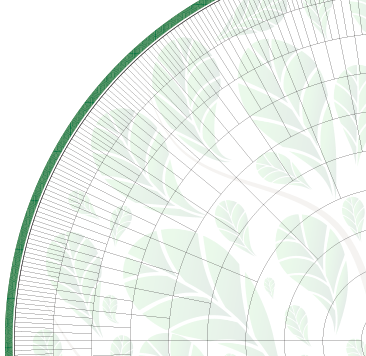 Blank family tree charts are available without background images and also with a variety of different backgrounds like the one shown in the image above. You can also have us add your own background to any of our charts by visiting our custom designed blank chart page!
Blank Genealogy Fan Charts
In addition to printing genealogy charts complete with names, photos, dates and places of birth, marriage, and death directly from your existing genealogy data, we can also print blank genealogy charts in a variety of sizes and styles that you can manually fill in on your own. If you are interested in charts that will contain all of your data that you already have in a genealogy program instead of a blank family tree chart, you should go to our examples page instead.
Blank genealogy charts can be an essential tool for family historians regardless of whether you're already using a genealogy software program to enter your data or not. Blank genealogy fan charts:
Dramatically increase the longevity of your genealogy research if you are currently storing your data digitally.
Are a gorgeous road-map and allow you to instantly see which branches of your ancestors need more research
Work great in tandem with any genealogy software program or if you use an online service such as Ancestry.com to store your data
Provide a breathtaking view of your genealogy data if it is currently trapped in a genealogy software program or if you use an online service to store your data
Are great starter charts to record what you already know and then begin your ancestral research with
Are a convenient way to take your research with you when you go to a library or courthouse searching for records, or when go to visit another family member
Allow you to visually keep abreast of your progress in between the times you have us print a chart from your genealogy software program
Are attractive, eye-catching, and conversation starters in any family gathering where you want to show off your research
Are a convenient way to document your research and pass it along to your descendants if you don't want to learn a genealogy software program
Are an easy way to record your research if all you want is just to follow your ancestral lines
Are a thoughtful gift to any new parent so that they can begin recording information from their living relatives before it's either forgotten or no longer available first-hand
All of our blank genealogy charts have been designed to give you ample room for most entries that you'll be making. We recommend that you use a good quality #2 pencil for your entries, or a black pen if you know you won't have to erase any of your entries. A good quality soft white eraser works best for erasing entries. All of our blank genealogy charts are oversized when compared to what you may have seen elsewhere, and measure up to 3.5 feet by 3.5 feet square for for full circle charts. That's 12.25 square feet of space! These generous proportions will enable you to actually have room to write on the chart. We do not enter any of your data in these charts. They are blank fill-in-yourself charts. In addition to being available either with or without a background image, our blank genealogy fan charts are available in the following formats:
Full circle blank genealogy charts are available in 5 through 10 generation formats and can be viewed and purchased from the menu listing below.
Half circle blank genealogy charts are available in 6 through 9 generation formats and can be viewed and can also be purchased from the menu listing below. Our full and half circle charts appear together on the same page.
You should begin by downloading the technical specifications for our full circle and/or half circle fan charts at this time.  This information will give you the precise measurements of each chart and the boxes on each chart regardless of how many generations are shown on the chart.  The boxes which are shown in these two documents are totally to scale so that you can practice writing in each one to make sure that they are totally adequate for your needs before you make your purchase.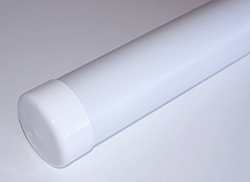 Your chart will arrive in a very attractive and highly durable polystyrene storage tube to keep it safe for generations.
All of our blank genealogy fan charts are printed on 35 lb. heavyweight bright white paper and will arrive inside of a durable, high-impact, three-inch diameter, polystyrene storage tube with snugly fitting vinyl end-caps. This tube will keep your chart safe from the elements during any of your travels, and can also be used for permanent storage as well. In addition to a standard blank ancestor chart with no background image, we offer a large variety of background images designed to fit your own personality and interests. The available background image choices are the same regardless of whether you purchase a 5, 6, 7, 8, 9 or 10 generation blank fan chart. The only difference between any of our blank fan charts is just the overall physical dimensions of the charts and the number of generations which appear on the chart. Because we print these charts only when they are ordered, all sales are final. So make sure you really like what you're ordering as there are no returns or exchanges because you don't like how a particular chart looks. If you don't see a background that matches your interests, we welcome your suggestions for ideas that we can make available in the future. You can also provide your own background image to any custom designed chart and we'll get it printed right away.
Please call us at 630-653-8400 or e-mail us at sales@ancestryprinting.com if you have any questions about our blank family tree charts or submitting your order. International callers can also Skype us if preferred; however, we ask that you email us to set up a convenient time for a Skype to Skype call.  We are located in the central time zone of the U.S. (GMT/UTC-6 and -5 in the summer), and can make arrangements for incoming Skype to Skype calls up to around 10:00 PM local time on most nights. We only accept Skype to Skype calls that have been pre-arranged by email.
Table of Contents
This table of contents is at the bottom of every page on our website.